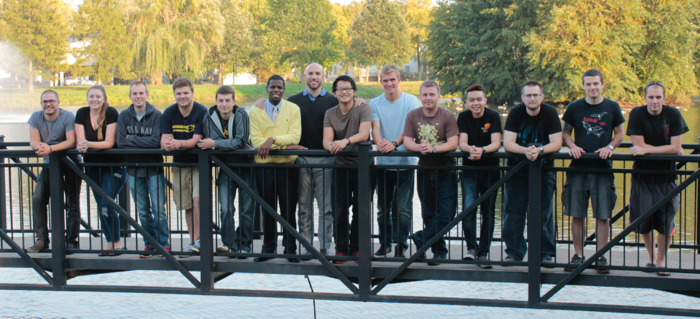 MJA LAB RESEARCH INTERESTS
Work in the MJA Lab revolves around organic synthesis. We are broadly interested in the design, synthesis, and implementation of interesting and functional novel organic molecules. Our current areas of focus include:
- Study of protein-protein interactions, and synthesis of inhibitors
- Synthetic methodology utilizing organosilanes
- Dynamic covalent molecular switches
- Organosilane molecules with photovoltaic properties
- Molecules with unique stereoelectronic properties
To learn more about current work going on in the MJA Lab, please see our recent publications or get in contact with MJA.